INTERNATIONAL CONSULTANCY AND FOREIGN TRADE IN BRASILIA -BRAZIL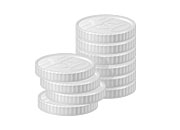 Data of ad
Published
10 of September

/ 15:39hs
Details of ads
EnterBrazil is a company that specializes in helping foreigners to develop new business opportunities in Brazil, and also helping Brazilians search for partners abroad.

We work in the elaboration of market studies, in the direct contact with importers/exporters, and full assessorship on the implementation of a business office in the Brazilian territory.

Privileged located in the capital of the country -Brasilia -we have easiness of action before the main public institutions, regulatory agencies, ministries, international organizations and our National Congress. This is of high importance to obtain the approval of bills of law, contact with authorities, access to information and facilitation of investments.

In the center of Brazil, the city has one of the best standards of living in the country, hosting Brazilians from all regions and almost 200 diplomatic representations accredited to the Brazilian Government. It also hosts a great number of commercial and industrial associations of relevance in the Country.

Our team is made up of experts, such as, economists, internationalists, and specialists in foreign trade, lawyers, agronomists, specialists in human resources, professors of top universities, among others. External consultants are also hired according to the need of specific services we attain for each individual client. We work in partnerships with law offices, accountants, trading companies, research and consumer behavior institutes, and lobbying companies spread all over Brazil.

To learn more about us visit: www.enterbrazil.com


Ask for a presentation of our consultants and recent clients and jobs.