border collie puppies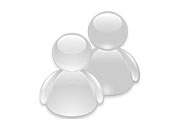 Data of ad
Published
25 of September

/ 08:46hs
Details of ads
i am looking for border collie puppies around dudley, stourbridge, birmingham area.
i really would like one, if you can offer me a puppie, email me at:
x3.babywecouldbeamazing__x@live.co.uk

i am desperate to find one who needs a loving home.
i do have two cats, but surprisingly, they love dogs!

i am willing to pay up to £200 maybe more.

please contact me.
thankyou.