Beach front, luxurious 6 bedroom villa in Catania, Catania, Italy; 528.IT.JKM-233.S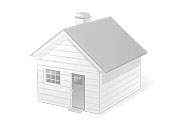 Data of ad
Published
25 of February

/ 23:48hs
Details of ads

Property type: House ;
Listing type: For sale;
Price: ?2,100,000,$2,680,650,GBP 1,878,450 ;
Bedrooms: 6 bedrooms;
Bathrooms: 3 bathrooms;

Pool: No ;
Country: Italy ;
Area: Catania;
Town Catania ;
Reference 528.IT.JKM-233.S ;

Type of Property:House type: a Villa; It is detached; The property has 2 floors;
Interior:3 Living rooms;
Dining: Dining Area;
Separate kitchen: fully equipped;
2 Additional Kitchens;
5 double bedroom(s);
Bathroom(s) 4;

Parking: 4 cars ;
Plot: 2400 sq mtrs;
The build area is 305 sq mtrs ;

Go to site--
http://bit.ly/bliXp

;Reference no is 528.IT.JKM-233.S. So copy 528.IT.JKM-233.S and paste it in the search box at left side of the page, click GO. You are now on your item page and can contact or make order for your Property from this page.