Your dreamed garden can become a reality with us.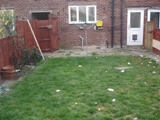 Data of ad
Published
19 of February

/ 17:37hs
Details of ads
Dream Garden & Paving Experts is a family based business from South London.
We provide fast and efficient services that will make from your property a beautifull and welcoming location. The professional design that comes with our service for free is going to give you the chance to get your dreamed exterior transformation.
We provide the following services:
1. hard landscape ( concrete slabs, natural sand and York stones),
2. block paving,
3. crazy paving,
4. brickwork,
5. fencing,
6. decking ( hard and soft wood ),
7.garden walls building,
8.turfing,
9.deeper foundations,
10.drainage system,
11.laying gravel,
12.site clearance,
13.brickpointing,
14.repairs.