Archive storage ? Document storage ? Small parts storage ? Industrial storage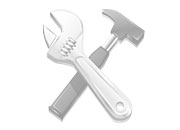 Data of ad
Published
26 of July

/ 14:22hs
Details of ads
www.archive-shelving.com

Archive / Document Storage

Whether for front of office or long term archiving, ensuring you have the right solution is important to operating an efficient document and data storage and retrieval system. Teepee?s archive and document storage system is ideal for storing archive boxes, lever arch files, box files, hanging files and medical records
Small parts and Industrial storage

Ideal for storerooms, rear of store stockrooms, maintenance stores, and in industry throughout our standard range of small parts and industrial storage systems offer the right solution. With a vast range of ancillary equipment this medium duty system is ideal for storing small parts, retail stock, garments, storage boxes and electronic components.

Mobile Storage

Mobile storage systems are simple and fast to install and due to its modular construction it can be easily adapted as circumstances change. A mobile storage system can increase capacity by a huge 100%. There are 3 standard solutions we offer:

?Light duty mobile shelving up to 250kg*maximum bay load, great for all sorts of uses i.e. small items like shoes, storing more items in less space and freeing up more valuable retail floor space.
? Medium duty mobile shelving up to 500kg* maximum bay load, the most versatile of storage systems, ideal for everyday storage of files, small archives or larger retail stock.
? Heavy duty mobile shelving up to 1000kg* maximum bay load, if it?s large bulky items or simply lots of it, heavy duty mobile shelving can handle it all ? and more! *uniformly distributed loads.