Lands for sale in morocco-fes starting from 80 pound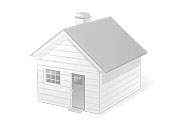 Data of ad
Published
23 of September

/ 07:03hs
Details of ads
Owner of 2 lands for sale in Morocco ?Fes.

First land: 1000 SQM. Price: 80 Pound per SQM. (Negotiable)

Second Land: 200 SQM ? Price: 100 Pound per SQM. (Negotiable)

Information about lands and location:

The both lands are located in area called Fes- Saiss., 30 Min from the city Hight Street, and 20 min from the Airport, and 5 min from the Marjan supermarket/mall.

The lands are not yet registered, but if you are really interested we will do the registration papers and building permit for you if you would like to build a property ( separate cost of the land price approximately 1700 pound ), if not you can have it as agricultural land.

Please note that I can assist you with the entire document you need in morocco, your stay in order to get every thing done of course with a lawyer of you choice.

Please for Pictures and location, don?t hesitate to contact me.