Web Site Hosting From Just £1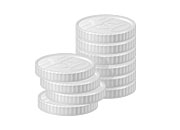 Data of ad
Published
24 of March

/ 08:29hs
Details of ads
We offer professional web site hosting starting from just £1 per month. Our Stater package which includes a domain name is also great value at just £19.99 per year.

For more information see our site at http://www.mystick.co.uk/ or email sales@mystick.co.uk .

MORE ABOUT US:
Mystick.co.uk is a growing business, offering Web Hosting, Domain Registration and other Internet Services to both public and private clients throughout the UK and Worldwide. The company, which is based in Swadlincote, Derbyshire, began trading in early 2008 and quickly attracted an impressive client base.

One thing that sets Mystick.co.uk apart from other company's is the scope and commitment of the support given to customers both old and new.

The business provides a professional service and has fast servers located in London Docklands. The friendly staff ensure clients receive quick, informative and jargon-free support. Services are designed to be cost effective with solutions to meet any budget.

Mystick.co.uk's customer base includes Small Business sites, Online Shops, Rugby Clubs, Fishing associations and local organisations. Mystick.co.uk is also a participant in The Hosting Code of Ethics program, Developed and maintained by Web Hosting Stuff, The Hosting Code of Ethics promotes service excellence by encouraging participating hosting companies like Mystick.co.uk to adopt strict best practices in their business conduct.