Football Agency in London - World Leaders in Football Services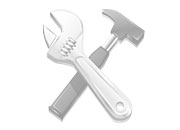 Data of ad
Published
27 of September

/ 07:01hs
Details of ads
We are a football agency based in London, UK, dealing with professional footballers across various leagues in England and the world. We support our clients through contract negotiations, media and public relations, finances, lifestyle management and talks with current or prospective clubs.

Services:-
At The Football Agency we offer a range of services to suit our clients. From marketing and public relations, to financial planning and contract negotiations.

Our Clients:-
We have lot of clients around the globe especially in london to whom we have provided our services.